The MLB PR department twitter posted this: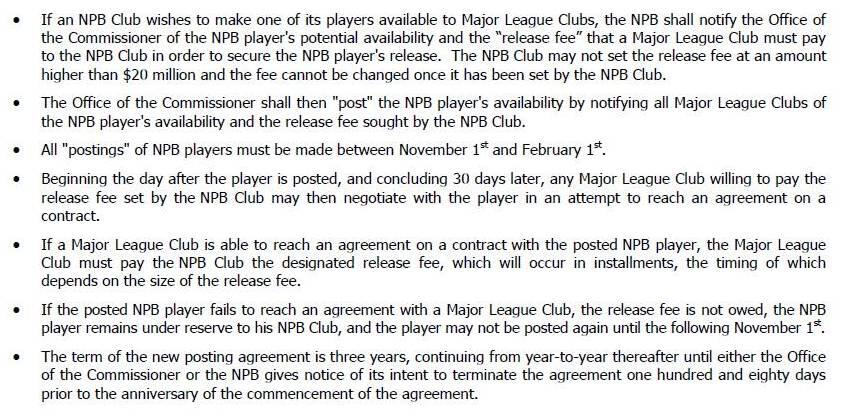 So there is no more bidding. The MLB team that makes a deal with the player will have to pay the NPB team the posting cost that the NPB team sets, no more than $20 million. I'd imagine all the top players will come with the $20 million price tag.
Any MLB team would pay $20 for a player like  Masahiro Tanaka, so it  really makes the posting more like a normal free agent deal. The teams will negotiate with the player, and if they make a deal $20 million is paid to the NPB team. It seems like this will make it more likely the big market teams will get the player, though I suppose it was always most likely that big market teams would get the player. The NPB teams, at least the ones posting the very top players, are losing out on a lot of money. The Nippon Ham-Fighters got $51,703,411, for Yu Darvish, from the Rangers. $31.7 million more than Tanaka's team will get. I think that the team gets less, and it's likely the player will get more because he can play the MLB teams off against each other, instead of only have one team to negotiate with.
I wonder if Tanaka will be posted this year? I would think that the Rakuten Golden Eagles would have been hoping for more than $20 million.
I'm not sure if this makes it more or less likely that the Jays will get Tanaka.